Regular price
€99,00
Sale price
€69,00
Unit price
per
Sale
Sold out
Afmetingen

:

50 × 70 cm
Tijk

:

Tencel/polyester,

vochtregulerend

Vulling

:

Polyether vlokken
Maat

:

50 x 70 cm
Type

:

1 standaard gevuld
:2 extra stevig gevuld
View full details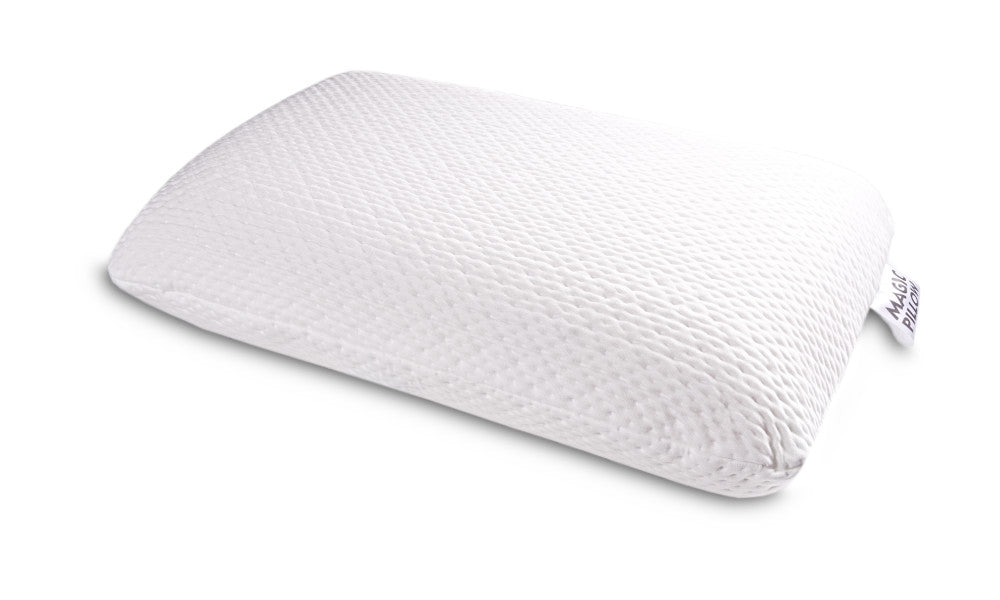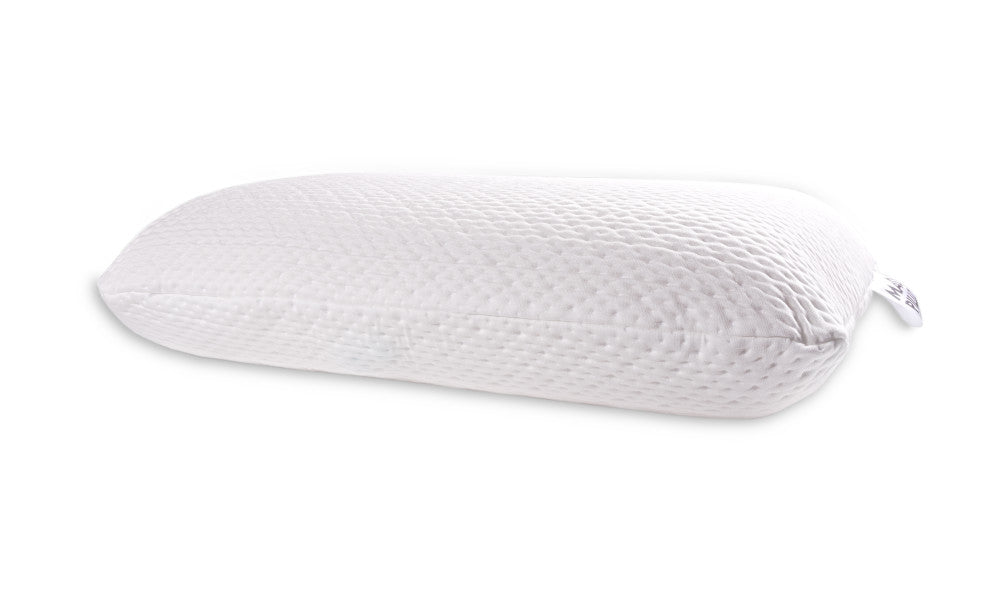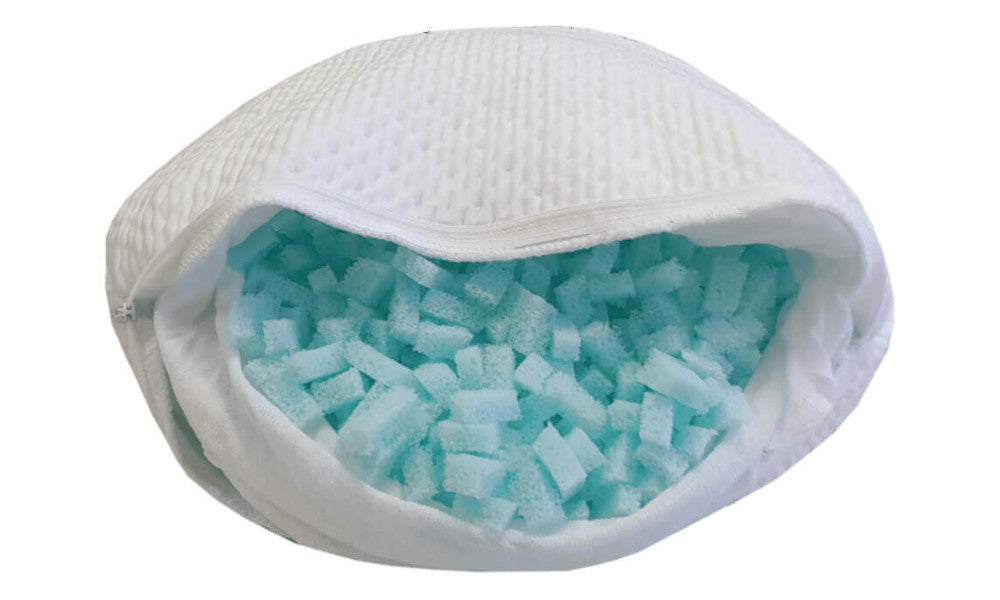 Magische filling
The Magic Pillow has a filling that is unlike any other pillow. The foam has a soft "touch" so you don't feel the pieces. A perfect balance for a pillow that makes you feel like you are lying on a cloud.
For all types of sleepers
It doesn't matter how you sleep or lie, because the Magic Pillow adapts to your posture and not the other way around. Therefore, you can use the same pillow for all possible lying postures. The Magic Pillow is for everyone.
Perfect support
The special foam provides optimal support for neck and back. The amount of filling determines the height and support. So you can customize the pillow so that it is perfect for you.
Belly, back or side sleeper?
It is important to buy a pillow that matches your sleeping position because you need different support in each position. If you are a side sleeper, your pillow should fill the space between your shoulders and your neck so that your head doesn't end up in a weird kink. When you sleep on the wrong pillow for years, your neck has been in that strange kink all along. It's easy to imagine that's where you get neck pain and, in the long run, sleep worse and worse. When you sleep on your back, your pillow basically doesn't need to fill a space.
How can this be the pillow for everyone?
The Magic Pillow contains small, airy and resilient pieces of foam. The pillow makes you feel as if you are lying on a cloud. You can easily adjust the height of your pillow yourself. The material is breathable and moisture-regulating, so it does not scalp or feel cold. The cover is elastic, so it yields and adapts to your lying position. The pillow feels heavier than you might be used to, but is soft and supports your shoulders, neck and head. Unlike other pillows, you do not have to get used to the Magic Pillow.